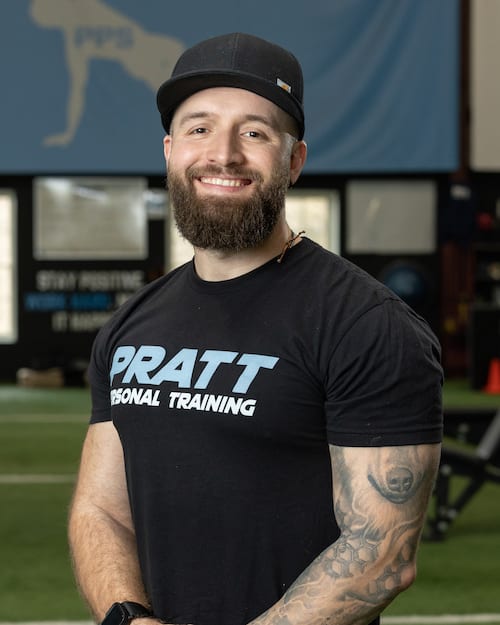 Jayme Levine
Jayme received both his undergraduate and graduate degrees from Kean University in Athletic Training and Exercise Science. He has worked as a certified, licensed Athletic Trainer in the state of New Jersey for the last ten years.
Prevention and rehabilitation of injuries have been key to Jayme in developing successful programs for his student-athletes. He now gets to use those same principles of safety, hard work, and progression for every member he works with at PPS.
While his career path has changed, his passion for helping others, developing confidence, and having fun has only grown!